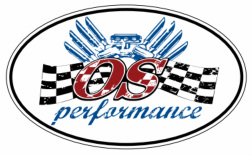 WELCOME to OS Performance
Where the Customer receives the Highest Quality at a Fair Price!

OS Performance provides engine builds, automotive performance work, & repair services on American made vehicles ONLY.
We specialize in LS engines, and work on muscle, classic, and others with carbureted engines.

Higher quality work and total customer satisfaction come first at OS Performance. In addition to a better price, we also have a unique advantage over the dealers and large shops, as the main mechanic is also the shop owner! So, you don't have to worry about who's doing the work on your vehicle this time, if they got the right information about your vehicle symptoms, and/or all of your specific requests, ...
You are not just a number here at OS Performance. You truly receive 'old school' style service, so you can be assured we know and deliver to your expectations from when you are greeted through to the job completed.
We recently moved, and are NOW LOCATED in Hanahan's Town Center, across the street from City Hall.
Give the owner - Robert Hanneman - a call at (843) 744-4250 to set up an appointment, or stop by to see him.
We are open Monday thru Fridays from 9:00 am to 5 pm.
OS Performance
1250 Yeamans Hall Road
Hanahan, SC 294105
Phone: (843) 744-4250
e-Mail:
osperformance@att.net
Check us out on Facebook
We accept: Visa / Mastercard / Discover